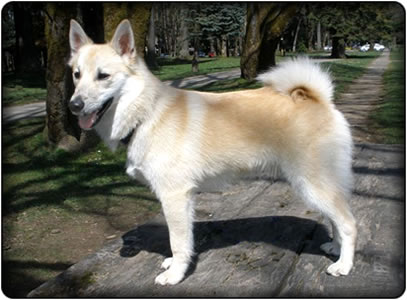 "My family and I had the pleasure of working with Nikki to correct some issues we were experiencing with our dog Juno. Juno had become so hard to walk on the leash, that it was not fun for any of us to walk him anymore. This was unfair to him, so we realized that we needed to get help.
After reaching out to Nikki and a couple of lessons (both short and long-leash training) teaching us what we weren't doing right, we are once again back on our walks. Juno is much calmer and now knows what we expect of him when on the leash."
-- Ken Gaddis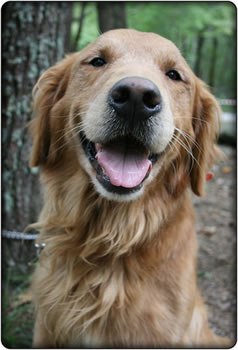 "Nikki has been great with my golden retriever, Sophie. My young dog's life (and mine) have really turned around. Nikki is straight forward, consistent, caring and listens to your concerns. During training sessions, Sophie tunes right into Nikki- who intuitively reads the dog thoughts and actions. Nikki also is direct in training me, and that I assure you is not easy! I highly recommend Any Breed Training."
-- Turie Martineau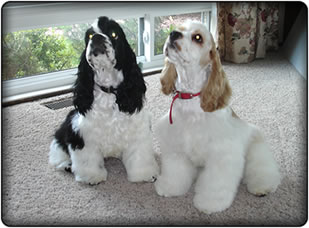 "Nikki, you are like the dog whisperer!! My dogs totally behave when you are here. I want a life size cardboard cutout of you to keep in the house!! Then I know they will continue to behave!"
-- Pamela Hamblen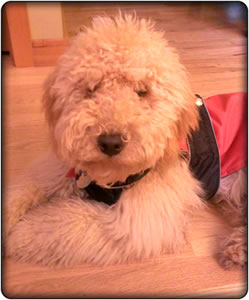 "Nikki was a life saver for our family when we brought our new puppy home. Since Sugar is our first dog, we had a lot of questions and Nikki had a helpful answer for every one of them. I found our training sessions very worthwhile since we were able to get so much accomplished working individually with Nikki. Not being a previous dog owner I felt intimidated or unsure about what to do with Sugar in certain settings; Nikki helped me become more comfortable handling Sugar in any situation. I continue to appreciate Nikki's expertise and I value having her as a resource when I have questions regarding care and training for Sugar. Thanks so much Nikki!!"
-- Jill Veith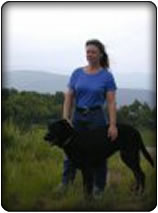 "You need to know that your kindness allowed me to have and train one of the best family members we have ever had. I have used what you taught me about "long-lead" training with every dog that has crossed my path since. I love your common sense methods that make sense to THE DOG! Dogs may not speak English but they sure do speak "Nikki Vanoni".
-- Patricia Carlson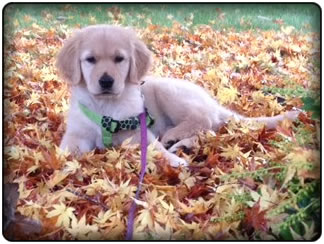 "Nikki has been a real gift in our lives! She started working with us when our golden retriever puppy, Tallie was 10 weeks old! I was a nervous and anxious first time dog owner. Our family had a real connection when we first met her at our house. She is very professional, has a great sense of humor and makes dog training fun and rewarding. I appreciated Nikki's honest and direct feedback while she was training "me"! Our family is now enjoying a very well trained and mannered puppy."
-- Kate Gratzer